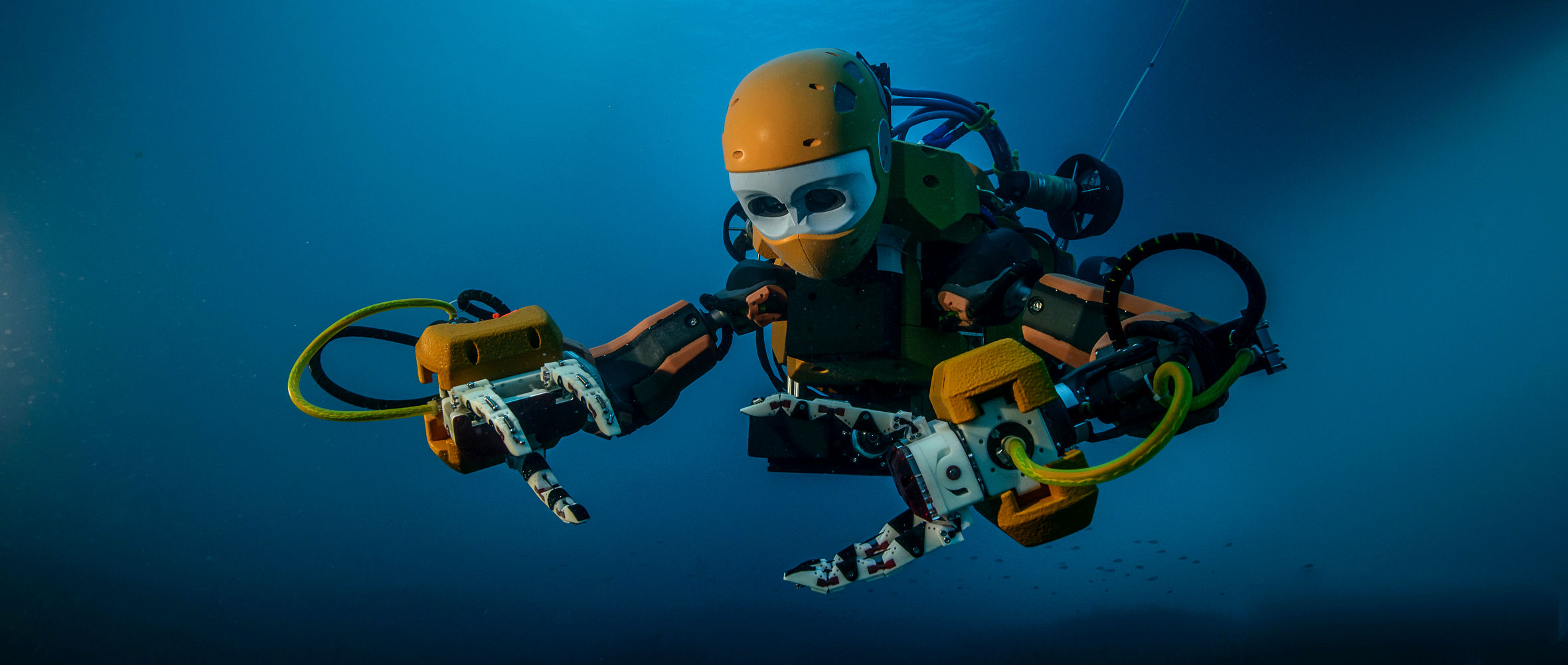 OceanOne
Developed by the Stanford Robotics Laboratory, OceanOne is a bimanual underwater humanoid robot with haptic feedback that allows human pilots an unprecedented ability to explore the depths of the oceans with high-precision and dexterity.
On April 15 2016 and in collaboration with DRASSM, OceanOne embarked on the Andre Malraux to explore the wreck of La Lune, 100 meters below the Mediterranean. The flagship of King Louis XIV had sunk here, 20 miles off the southern coast of France, in 1664, and no human had explored its ruins – or the countless treasures and artifacts the ship once carried – in the centuries since it sank.
OceanOne recovered a grapefruit-size vase and returned it to the ship deck to the excitement of the archaeologists, engineers, and scientists who crowded around him. The expedition to La Lune was OceanOne's maiden voyage, and based on its astonishing success, it's hoped that the robot will one day take on highly-skilled underwater tasks too dangerous for human divers, as well as open up a whole new realm of ocean exploration.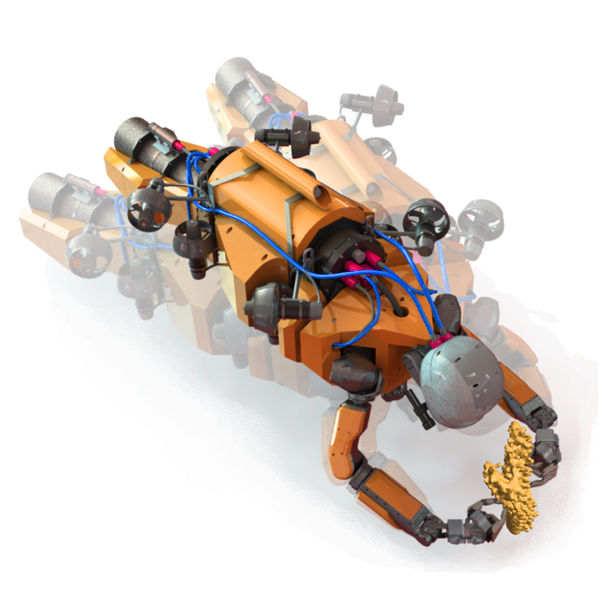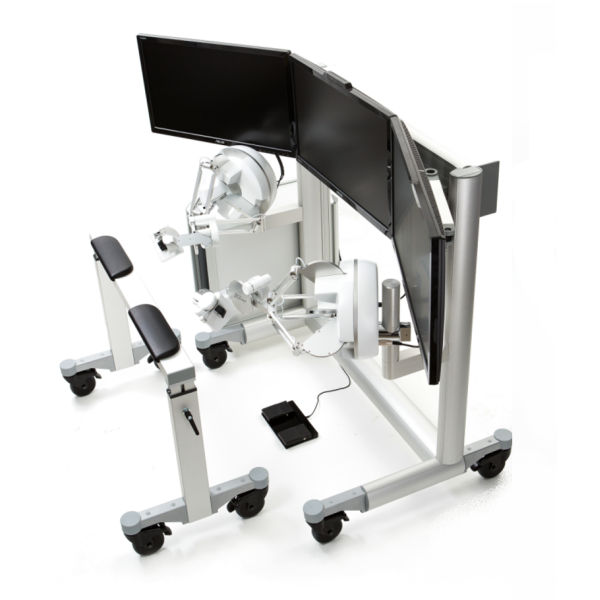 Human Interface
OceanOne's human interface is composed of two sigma.7 haptic device, each sporting translation, rotation and grasping force-feedback capabilities. A 3D monitor is used to display the stereoscopic images coming from the two robot's cameras.
The pilot can take control of the robot at any moment, but most frequently won't need to lift a finger. Sensors throughout the robot gauge current and turbulence, automatically activating the thrusters to keep the robot in place. And even as the body moves, quick-firing motors adjust the arms to keep its hands steady as it works.
Navigation relies on perception of the environment, from both sensors and cameras, and these data run through smart control algorithms that help OceanOne avoid collisions. If it senses that its thrusters will not slow it down quickly enough, it can quickly brace with controlled compliance for impact with its arms, an advantage of a humanoid body build.